The biggest Windows 10 Preview event has enthralled the whole stage with a bunch of new and innovative features. On Wednesday, Microsoft enticed onlookers with its best operating system's features and applications. Revealing several things about the new platform, the Redmond giant has just made people to put eyes on stalks. Well, the whole game is based on the Windows 10 and its new nature of bridge-everything: from PC to mobile to tablet to Xbox. Overall, the perfect combination of zest, technology and creativity we can see in the latest Microsoft's OS.
Satya Nadela said, "This is one of the most collaborative releases for Windows. We want to make Windows 10 the most loved release of Windows." He also added, "Each day we're reminded of the enormity of the responsibility we have to move the innovation of Windows forward...We want to move from people needing Windows to choosing Windows to loving Windows."
Read Also: Windows 10 Features described at the time of its first launch
Joe Belfiore, operating systems group Chief had started to drop lights on the features of the new platform one by one at the event include Cortana, free upgrade for Windows 7, 8.1 and WP 8.1 users, universal apps, a new browser, and many more.
Microsoft Turning into HoloSoft with Holographic and Holograms
Microsoft has defined its Holographic work on Wednesday for Windows 10 devices. Such feature will come by default in Windows 10 devices with APIs. The company demonstrated the HoloLens which is a headset for hologram and virtual reality vision. Company has also outlined the HoloStudio (development tool) and Windows 10 APIs to create Holographic apps.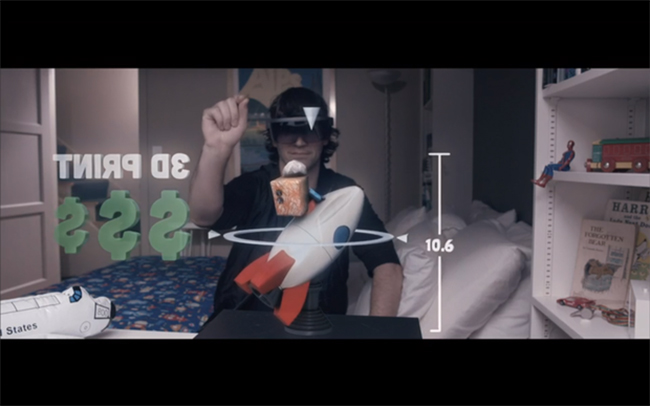 Cortana to Become more Tempting
It seems like the prime focus in Windows 10 preview is the Microsoft's voice assistant Cortana. In new platform, the beautiful personal assistant will become more tempting by assisting PC users. Microsoft has decided to provide Cortana more space in PC world. So, Redmond guys have added it in PCs, which would be the unique experience for both – PC users and the Cortana itself.
Windows 10 will become Stronger with Spartan Browser
The new browser is still a mystery as Microsoft didn't speak much about it and disappointingly we are left with just a name – the Project Spartan. Belfiore said about the simplicity for this browser. So, it would be interesting, but whether it will stand against the Internet Explorer, Google Chrome, and Firefox is quite obscure.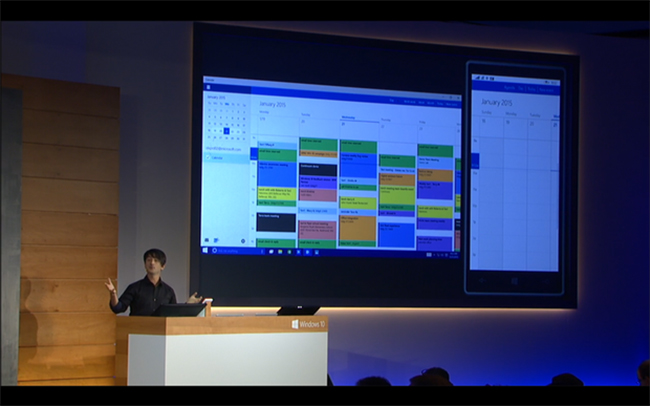 Universal Apps as Game Changer
"It's the same code running on both devices, but formatted to fit the screen," Belfiore's few words for elaborating the Universal Apps concept. Yes, the Company has tried to bring revolution in the tech world by introducing several universal apps which will be optimized according to screen size, but won't need your compromise on the features and functionality side. As per ZDNet report, "It's a one-code line strategy of Microsoft to bridge multiple screens."
The Redmond giant is thinking to fill the gap between PC and Xbox by bringing Xbox gaming experience to PCs. However, it seems so complex, but the company is integrating the capabilities of Xbox into PC via a new Xbox app. Well, will it get success in alluring people or not is hard to find until the official release.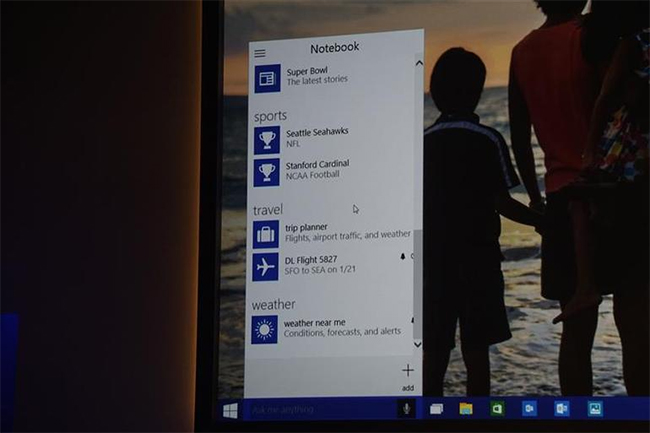 Hardware goes Beyond the Size with Surface Hub
The hardware section weren't untouched from the preview event. The company has gone beyond the expectations and brought an 84-inch 4K display and named it Surface Hub. It has built-in speakers, cameras, microphones, Bluetooth, Wi-Fi, and NFC. This display will come incorporated with OneNote, video conferencing and collaboration tools. Its digital white boarding, instant remote conferencing is enough to raise eyebrow. The functionality of sharing and editing content on display by multiple users is just outstanding to give out of the blue experience.
Upgrading is Possible for Windows 7 and 8 Users
Upgrade of the Windows 10 will also come for users of Windows 7, Windows 8.1 and Windows Phone 8.1 devices for free. However, this free subscription will be applicable for one year only. After that users need to pay some amount for the same. To take the benefit of such OS, the company probably needs some penny to spend by you.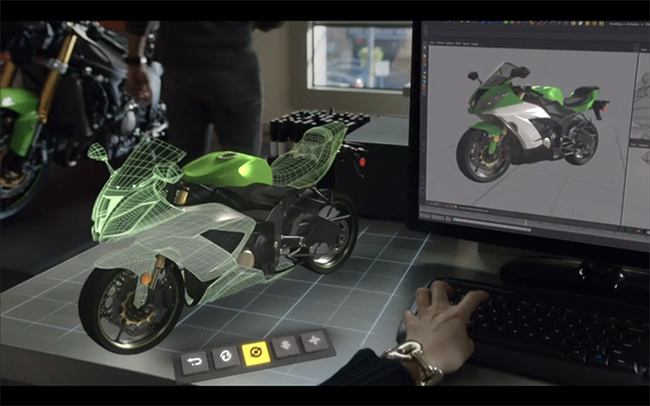 Eventually, the Microsoft seems to give a new direction to its world by new Windows 10 operating system.