With the release of Watch OS 2, Apple has come up with a cute concept of installing the Buzzfeed application in the wearable. The adorable watch will provide the user with an easy access over various things. The wearable along with the personalized application provides the app with an updated platform to place a new one in the market. It you have a pet at home, you will surely feel more comfortable with the device. The new creation held in the watch is a virtual pet that will behave as that of the pet at pet.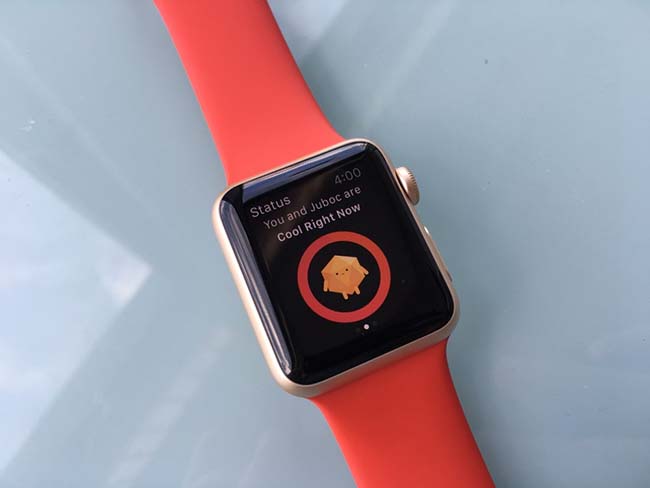 With the installation of the Buzzfeed app and adding up the website's companion application to your Apple Watch, the device will allow you to be greeted by a virtual pet. This can even be named as per the choice of the user carrying it. The name of the device will rate you and make you go viral with the latest trend. In this app, Tatagotchi style virtual pet, along with the user is rated and told about the coolness of the name and activities happening. This provides the user with all the necessary information that a Buzzfeed app can give. With the rating given by various other clients and users, if the pet remains cool and the coolness remains positive than the cute creature needs to travel (where it takes an abundant number of selfies), listen to music on its virtual couch, eat pizza, and do something related to walking that still remains unclear.


According to the settings and notifications, the user will get a notification when "Your BFF needs attention". This feature can be automatically disabled, during the time game's option menu being operated. It also carries a setting option and below it, is a character list namely 'Stranger' that can be renamed according to your choice.

It is easier to deal with a watch like pet, than dealing with an actual pet at home. To keep the Tatagotchi happy, one needs to name it accordingly to get high reviews and coolness hit. The entire experience of buying such a pet in late 90's, only without a virtual poop to assist the digital creatures are know for creating. The creator like Bandai Namco also released a "Tamagotchi classic" app on iOS for $1.39 and on Android for $4.83 last year. But the new experience, with a virtual scenario, is overwhelming the world with the unforgettable view and feel.