The International Consumer Electronics Show is not so far to glitter the ground of Las Vegas in January 2015. Preparation for the biggest event is almost done. Arrays of Companies and media persons are also packing their bags for showing their presence at the show. So, the organizer of this trade show has decided to comfort onlookers, invited persons and every tech enthusiast by providing an app to be updated with every activity and schedule of CES 2015.
An app has developed by Consumer Electronics Association for iOS and Android devices' users. The app is available on Apple's iTunes store and Google Play store with a name, "2015 International CES." The official CES mobile app will keep you update with every details regarding the event, which will run for 4 days, from January 6 to January 9, 2015.
Read Also: Sony Press Conference at CES 2015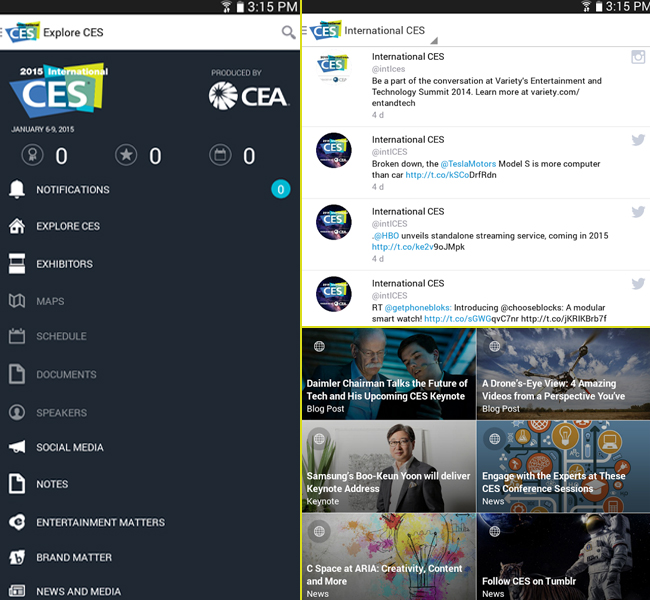 This app provides each and every relevant and authentic detail about the exhibitors and schedule. Event headlines, maps and speaker details are also available on this CES app. For signing-in to take the benefit of this app, it needs your CES registration credentials. After that, you can explore the complete event. This application notifies you on every news update. You can share your favorite event or session on Social media also.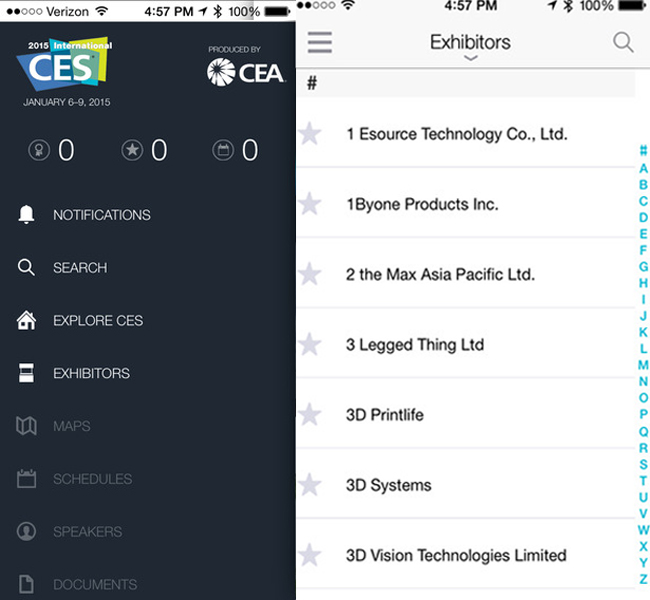 The app is available for free to download from both iTune and Google Play in the size of 31.1 MB and 20M respectively. For Android devices, 1.0.4 is the current version and version 1.0.2 is available for iOS devices' users. Its iOS app is compatible with iOS 7 or above and will perform nice on iPhone, iPad, and iPod touch. On the other side, Android 4.0 and above powered smartphones can take the advantage of the same.
Check all the CES related news with us at our page CES 2015.