In a span of few months, E Ink Technology has proven its dominance in the realm of smart devices and wearable gadgets. After YotaPhone, Amazon's e-book reader: Kindle and Sony's FES watch, electrophoretic ink has now effected Chinese Multinational firm: Lenovo and company has launched its e-paper based trendy timepiece, called Vibe Band VB10.
The Vice President of Mobile Business Unit at Lenovo, Shao Tao has stated that wrist-worn is a perfect amalgam of stylish designing, performance and great convenience. Here, it has been claimed as a better proposition for consumers that want a good-looking and efficient smartband along with a long lasting battery.
Decked with E Ink display, gadget bears a curved 1.43-inch screen that produces a pixel resolution of 296x128p and pixel density of 200ppi. Due to inclusion this display, device's battery delivers a lifespan upto seven days on a single charge. Click Here to get a detailed information about E Ink as well as its numerous advantages.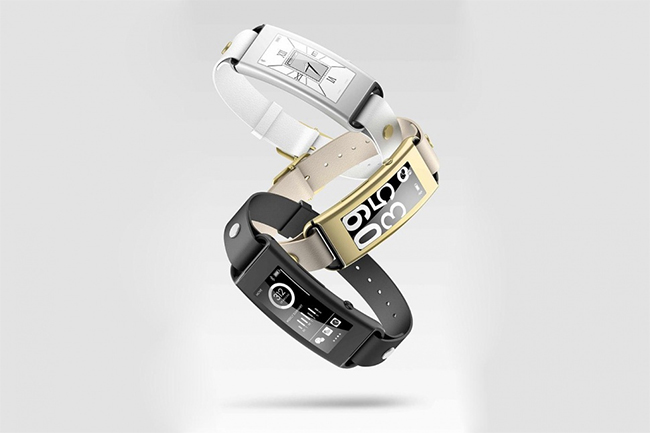 Most importantly, bands is equipped with IP67 waterproof certification, whereby it can withstand in 1M of water for maximum of 30 minutes. However, company has designated its novel quest as a fitness tracker, but its female-friendly metal-clad texture makes it little different from regular activity monitors such as Fitbit's fitness-oriented products and Microsoft Band.
Notably, device is capable to notify the wearer for incoming calls, SMS, Facebook, Twitter and much more. In particular, band is compatible with both Android and iOS based smartphones as well as listing on official website is suggesting that it will work on Android 4.4 KitKat and above.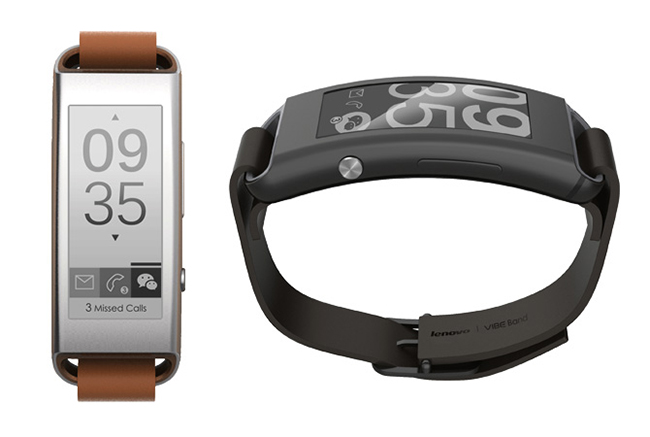 Taking about Vibe Band VB10's fitness tracking functionality, band can monitor steps, calories, distance and sleep time of user. On connectivity front, it assimilates Bluetooth 4.0 and a Micro-USB options in its shell. Moreover, device has a weighing of 30 grams and it has been crafted in three color models: black, gold and white or silver.
Well, prospective buyers that are eager to get their hands on Lenovo's brand-new scion will have to wait till April because it will roll out in marketplace from beginning of April along with an affordable price tag of $89.
Image Source: Engadget.com
Source: Lenovo.com