After the launch of so many budget internet offers and a technically free Jio feature phone, Reliance seems to be struggling to keep up the internet speed in its 4G plans. According to the a recent report by OpenSignal, a UK based Wireless mapping company, Reliance Jio is offering the slowest 4G internet speed in India, but it is also the second network in the country to have average top speed.
Also Read: Reliance Reintroduces Jio Dhan Dhana Dhan Offer with New Plans
OpenSignal is a private internet firm that keeps track of the quality, speeds, and coverage of various networks around the globe. Its latest report says that Reliance Jio's average 4G speed is 3.9 Mbps, while the network's average peak (top) speed is 50 Mbps. The test results were recorded between December last year and February 2017.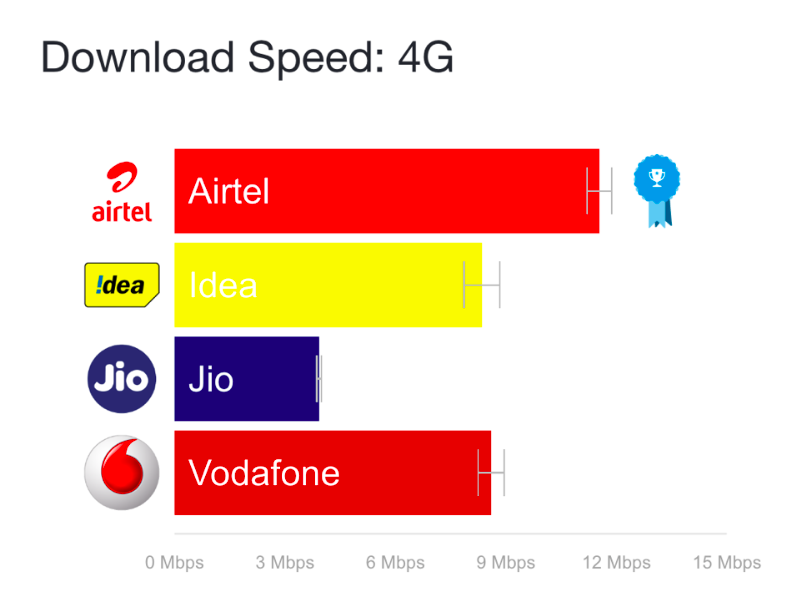 Reliance is presently one of the most popular 4G networks in India because of the company's lucrative Jio 4G internet offers and free calling service, but certainly not for the quality of networks. The main reason behind the poor network performance is the volume of users consuming its network data. Since Reliance Jio internet service is available almost free of cost, it is being used by thousands of people already.
Airtel, on the other hand, is performing far better with an average downloading speed of more than 12 Mbps. It is officially the fastest 4G network in India. Airtel's average peak speed of 56.9 Mbps is also the best in the country. The average peak speed of other popular Indian networks 4G Vodafone and Idea are 36.5Mbps and 29.8Mbps respectively. OpenSignal reportedly collected data from over 93,000 users in the period between December 2017 and February 2017 to prepare this report.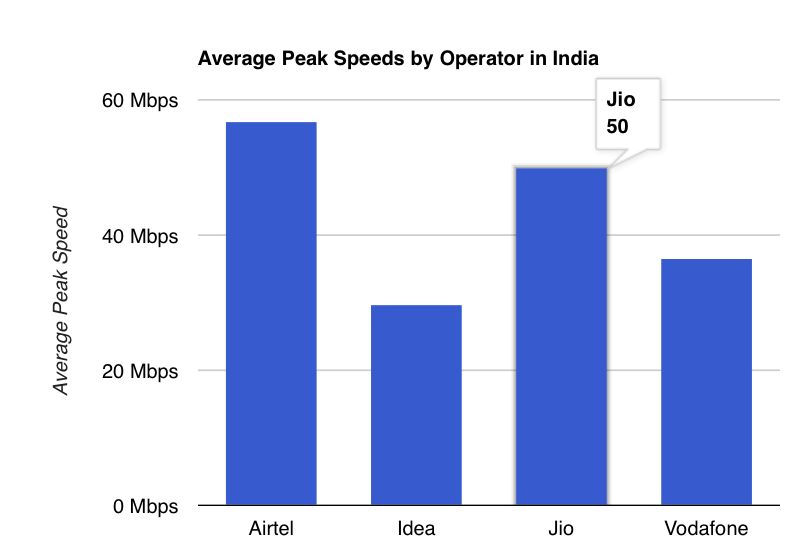 Talking about the average 4G LTE speeds, even Vodafone and Idea are offering twice as fast speed than Jio. Airtel with its three times faster average 4G speed is a completely different story. OpenSignal's report is also corroborated by the speed tests performed by Internet firm Ookla, According to TRAI (Telecom Regulatory Authority of India) June report, though, Reliance Jio is offering the fastest download speeds in India.
Must Visit Our Google+ Community Page For Latest And Updated Technology Happenings Around The Globe.