The renowned name in the tech industry, Sony has finally disclosed the price for its plushy SmartWatch 3. The smart wearable has finally been reached India. The wrist-worn gadget has been listed on Company India website at the price of Rs. 19,990. This is not the only gadget which is displayed on official website; the SmartBand Talk has also been listed on the same with a price tag of Rs. 12,990.
So, the company has made its smart wearables available for those who were keenly waiting for the gadget to tie on their wrist. Well, the amazing and fine work will have been seen in these Sony smart wearables. At this price point, company has tried to make it the biggest contender for Motorola's Moto 360 smartwatch. This will also give the tough competition to yet to announce Asus ZenWatch.
Read Also: SmartWatch 3 Steel Edition at CES 2015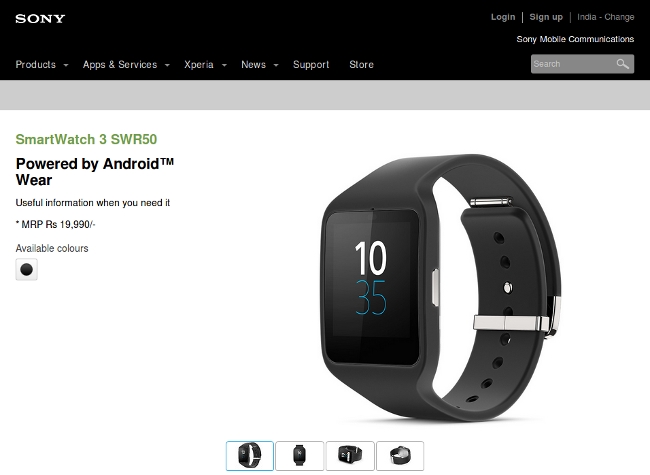 Let's begin with the Sony SmartWatch 3 which is listed in black color only. Its 1.6-inch 320 x 320 capacitive touch LCD is capable in displaying notifications and alerts. The Android Wear based smartwatch looks luxurious with stainless steel back panel. This gadget also comes with IP68 certification which makes it water resistant. It comes equipped with 4GB built-in storage and GPS.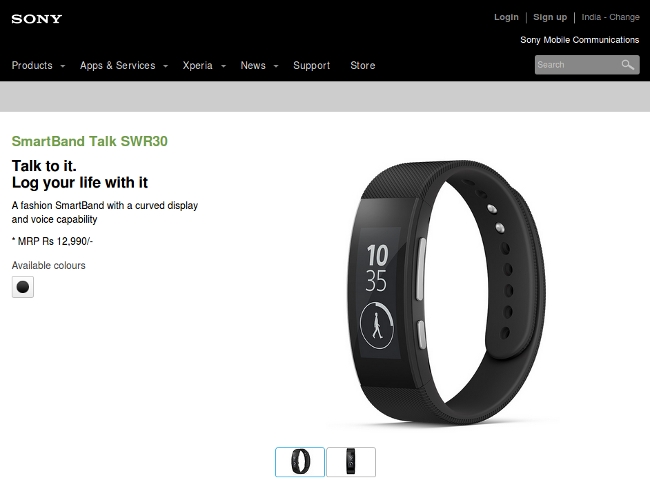 On the other side, the SmartBand Talk is a very elegant looking wristband for the same purpose. It comes with built-in microphone and loudspeaker that allows you to attend calls right from your band. It has 1.4-inch E-ink display and comes with IP68 certificate.
Click here to check all the specifications and features of SmartWatch 3 and SmartBand Talk.