A great magician Adam Wilber has folded up his sleeves to bring the magic in everyone's life with a smartband. He has developed a wristband which has the power of magic. It can throw the small fireballs with the help of a remote control. A magic trick Company Ellusionist and the magician has come together and decided to invent something more innovative in the magic world. And, the result is here in the form of a wearable Pyro with the ability of shooting fireballs.
Pyro let you to throw upto 4 fireballs remotely at the distance of around 3 meters. A remote switch controls this wristband and makes it for playing with fire. Manufacturing such gadget, the Company has tried to fill everyone's life with fun of illusion, selling this magical band at $174. However, the gadget is currently out of stock, but will soon each in stock. It is said that the next stock will be ready to sale from December 17.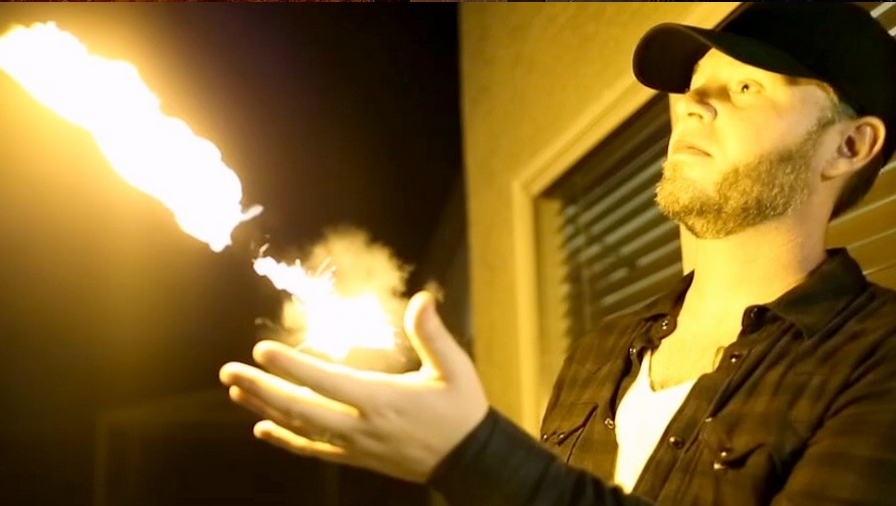 The four balls don't require to be reloaded with flash paper. After shooting all four, wearer need to reload it. The device is selling on Ellusionist website. Maker has also mentioned, "This is not a toy. This is a "badass" professional device that allows you to launch fireballs from your open palm." Here is a video about its functionality.
You can say that it's simply a James Bond style device for throwing fireballs from your wrist. It has four separate barrels that helps the fire to out from the band. Manufaturer is also offering the Pyro wristband with 60 days of full replacement warranty.