The France based health-tracking device manufacturer, Withings has exhibited its brand-new analog wristwatch, called Activité Pop at Consumer Electronics Show 2015 that is ongoing in Las Vegas. After launching a gorgeous wearable: Activité at $450, now company has brought its cheaper alternative at $149.95 to capture rapidly growing market of smart wearable as well as to grab the heed of budget-conscious consumers.
Hashing about the device, it's not a smartwatch in real sense because wrist-worn is not able to notify wearer for text messages, incoming and outgoing calls of their smartphones, what we usually see in typical smartwatches. In terms of functionality, watch is basically a fitness monitor that stores all data in Withings-made Health Mate app just like prototype model. Here, it can track user's physical movements such as sleep quality, calories burned, running and swimming workout as well as gives suggestions to improve lifestyles.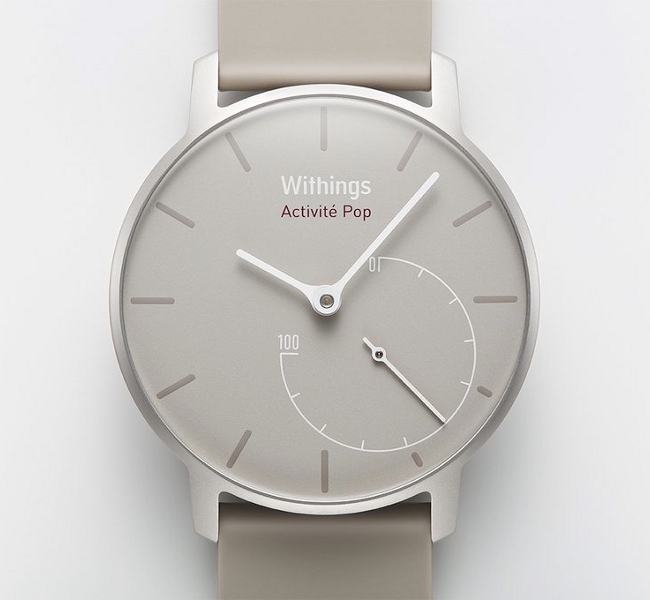 The timepiece has been designated as a sportier activity tracker due to PVD-coated display, which helps it to withstand scratches or any kind of damage. Notably, device is water-resistant upto 30 meters and power packed with a promising battery that has been quoted to deliver 8 months of lifespan.
Along with a lightweight design and silicone strap, this wearable device is also compatible with some other fitness apps such as RunKeeper, MyFitnessPal and Apple's HealthKit platform. As yet, watch works with iOS-based gadgets only, but firm has stated that they are endeavoring to bring its Android compatibility shortly.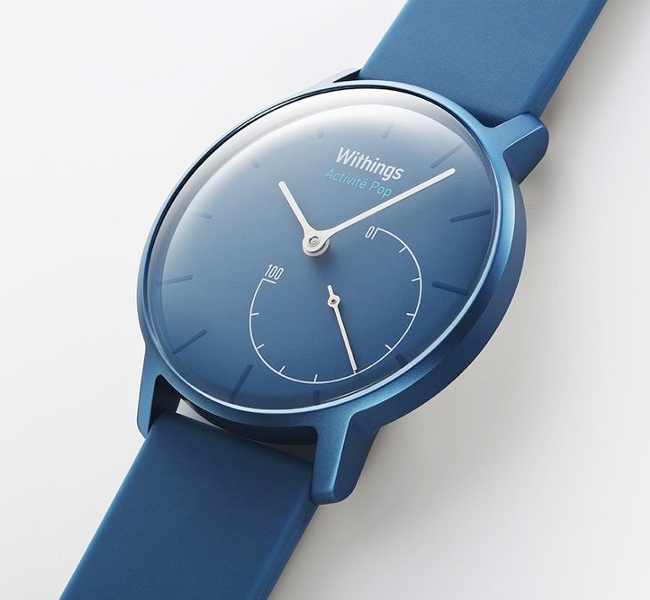 Moreover, Withings Activité Pop is exclusively procurable via Best Buy, wherefrom prospective buyers can choose among blue, gray and black colors. Well, this iOS-only device is available in limited quantities and its wider range will start rolling out by March 2015.
Source: The Verge