By combining time and activity tracking, the most gorgeous wearable device: Withings Activité has been announced for pre-order. The France based health and fitness device-maker, Withings has labeled the gadget with a price tag of $450 for U.S. Marketplace and the people that are eager to get their hands on this well-designed watch can visit official website for pre-booking.
Notably, the device is basically a fitness tracker, which assimilates health-oriented apps and features. Here, the wrist-worn looks quite enough to drool the fashionistas. It has been aggregated with exclusive watch materials and bears precious Swiss Made label. Swiss-made dial and Sapphire, stainless steel case as well as the inclusion of calf leather strap are the highlighted of tool.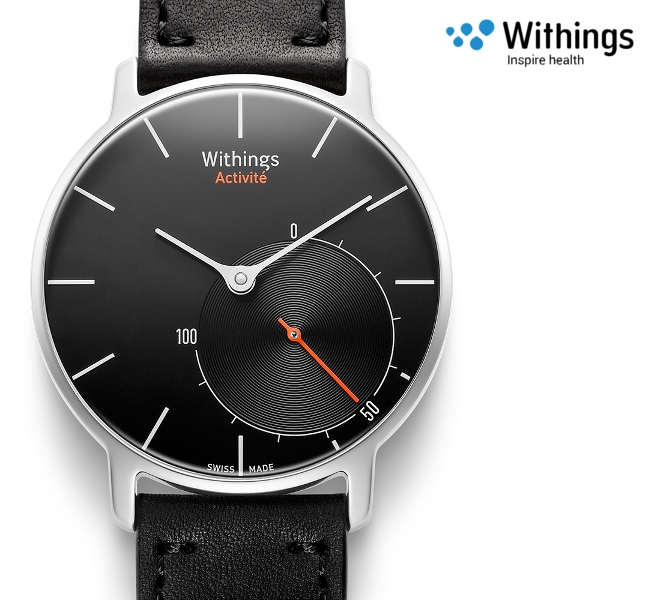 However, wristwatch may not be as same as LG G Watch R and near-perfect device: Apple Watch, but it confers some other basic tech inside to fulfill the desire of tech-savvy generation. Apart from good looks, it has Bluetooth LE connectivity to sync activity measurement data to user's phone.
Just like the current activity trackers, device has the ability to keep an eye on even a tiny bodily movement of the wearer. It can also automatically track and record running and swimming workout. Additionally, its Health Mate app has the caliber to figure out an in-depth graph of sleep patterns to provide information about user's sleep quality.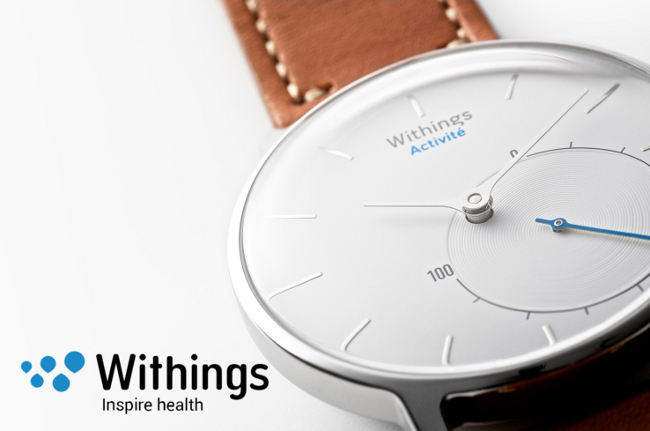 The timepiece will also wake you up with a silent vibration alarm and instantly adjust to the correct time, whenever the user will switch or travel to a different Zone. Well, this fully-rounded watch will have to face a tough rivalry with some gadgets like Microsoft band and Sony Smartwatch 3 to take off in this crowded segment of Fitness-Focused devices.
Moreover, Withings' stylish Activité fitness watch has been claimed to be vended through premium retailers: Selfridges and Harrods as well as via online portals like Amazon from November 25.