Sony's first Android-based wearable device, Smartwatch 3 has made its way to Google play store. After grabbing the heed of IFA 2014 event, now the wrist-worn is listed on play store with a price tag of $249.99, which has obviously increased the eagerness of its prospective buyers. However, the wearable has been publicized along with its companion: Sony SmartBand Talk that is still yet-to-be cataloged.
Back in September, the upcoming gadget of this Japanese Multinational corporation has been claimed as the most fitness oriented smartwatch that do not need a mobile phone to perform some tasks. Here, the device is armed with own GPS chip, which can be used to track a workout as well as it can use fitness apps even without a smartphone connection. Sony has also included some new applications to keep fitness data offline.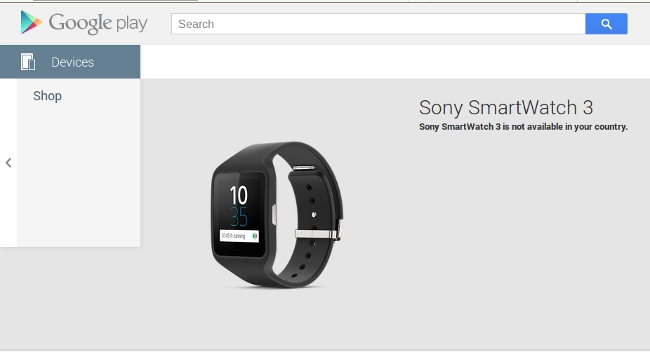 Notably, the gadget bears a 1.6-inch LCD transreflective screen that boasts to deliver a pixel resolution of 320 × 320p and looks quite sufficient to display all notifications, SMS and emails. In terms of performance, the timepiece is arrayed with 1.2 GHz Quad-core Snapdragon 400 processor along with a 420mAh battery.
The listing on online portal shows that device assimilates Bluetooth 4.1 and WiFi ready options on connectivity front. The inclusion of 4GB inbuilt storage, 512MB RAM along with Lifelog app might make it eye candy among the consumers.
Due to the comprisal of IP68 certification, the wearable is water and dust resistant just like the Sony's recently launched feature rich handheld: Xperia Z3. Smartwatch 3 is also armed with some advanced sensors such as ambient Light, accelerometer, magnetometer and Gyroscope.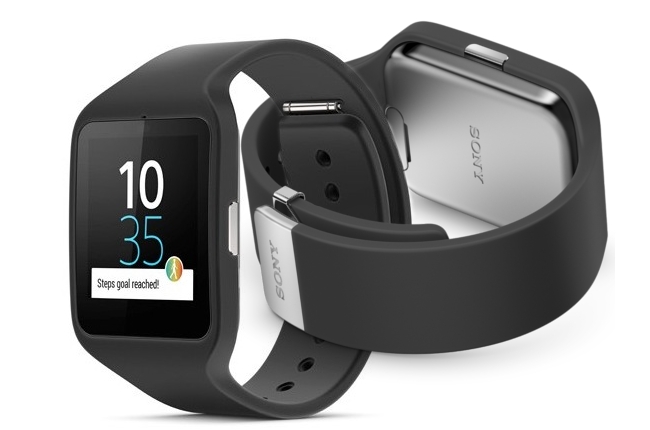 However, this forthcoming smartwatch has made its appearance on Google's store, but the exact availability date is still yet-to-be announced. Apparently, market of smart wearable is already crowded with some desired and high-end devices, where Motorola's Moto 360 might be a good competitor of the Sony's new scion.