2018 was a very tough year for the German Deluxe carmaker Audi in India because from the sale of 2017 i.e. 7,876 as the sales declined by 18% to 6,463 units. After the introduction of GST in 2017, there was a hike in the price due to which Audi continuously faced 2 years difficulty selling the cars and even in 2017 there was only 2% growth.
The carmaker thinks that the huge decline in the sale is because of the shutdown of the largest dealership which is situated in Delhi NCR as it is recorded for giving maximum deliveries.
Due to Europe's shifting of the models to the WLTP (Worldwide Harmonised Light Vehicle Test Procedure) for fuel consumption and emissions, it struggled to launch the models in the market. The NEDC (New European Driving Cycle) was replaced by the new test procedure which came into existence on 1 September 2018. The new test procedure does real-world testing and gives more focus on each model which for a few manufacturers effects the global market.
Read Also:- Audi Q7 To Be Launched In The First Half Of 2019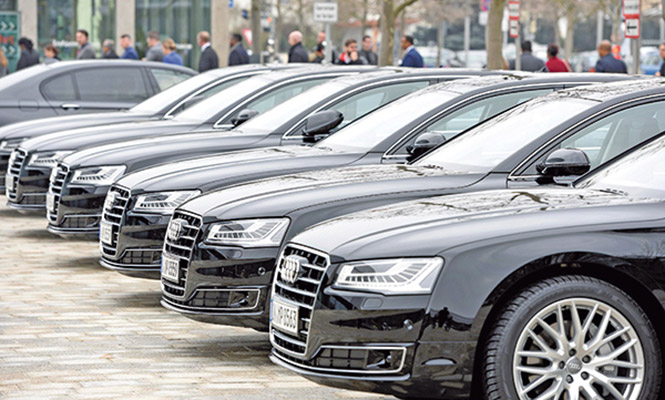 In 2018, Audi launched only a few of the models in comparison to the previous years like Q5 petrol and diesel variants, RSS Coupe and for Q3 and Q7, two special-edition models.
Rahil Ansari, Head, Audi India said "2018 was surely a challenging one for the automotive industry in India, especially in the second half of the year. The luxury segment was under pressure owing to financial market development, changing customer sentiment and changes in tax policies. We faced some unforeseen business challenges during the year, which led to reduced deliveries for 2018".
Read Also:- Mercedes Benz India Sales Grew By 1.4% and Sold 5,538 Units in 2018
Because of the execution of macroeconomic factors like depreciation of the rupee, rising interest rates, and rising import costs, the Audi India got affected and for most of the brands, the growth rate was reduced in comparison to 2017. The cars whose sales increased are and Volvo (2,638 units, up 30 percent), JLR India (4,596 units, up 16 percent), the BMW Group (11,105 units, up 13 percent), and Mercedes (15,538 units, up 1.4 percent).
Even after the decline in sales, Audi India still expects to get the hike in this year as it has new models to launch like all-new A8 and the upgraded R8. Audi is also thinking to bring the all-electric E-tron in India.