Good news coming up for Force Motors fans!!! Force Motors has recently launched the ABS-equipped versions of its off-roader Force Gurkha with a starting price of around INR 11.05 lakh for the 3-door trim. The ABS option is also available with the Xplorer 5-Door and the top-spec Xtreme 3-Door, priced at INR 12.55 lakh and INR 13.30 lakh respectively.
So, with this price tag, the ABS-equipped Gurkha models are now INR 30,000 costlier than the older non-ABS trims. However, the catch here is that the base Gurkha Xpedition (3-Door and 5-Door form) do not come with the anti-lock braking system, which is quite surprising given the pricing.
Read Also:- India Cars Sales Report in March 2019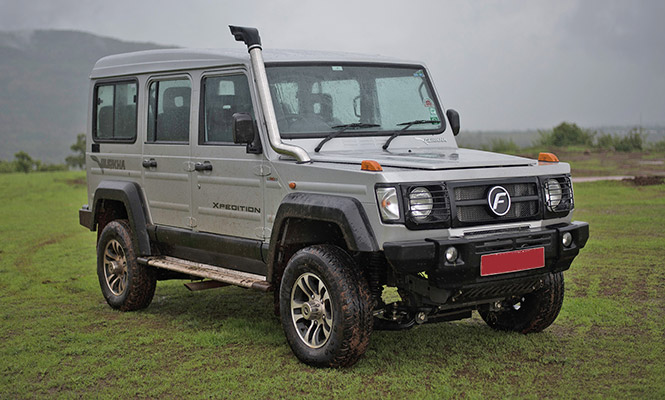 During the end of 2018, Force Motors have launched the top-spec Force Gurkha Xtreme with a price tag of INR 12.99 lakh. Well, the range-topping Gurkha variant was powered by a new 2.2-litre diesel powertrain, which also comes mated to a 5-speed MT, and generated power of 140 bhp. On the other hand, the Xpedition and Xplorer variants generate a lower power of 85 hp. Another area where Xtreme variant shines among all Gurkha models is the car design as looks slightly different from outside thanks to the presence of LED turn indicators, thicker footboard, new steel bumpers both at front and back and new wing mirrors.
As per the sources, the deliveries of Gurkha ABS is scheduled in June 2019 whereas advanced bookings have begun now at the company preferred showrooms.
Read Also:- Hyundai Offering Discounts and Offers Up To Rs 2 Lakhs On Its Four-wheeler Range
To meet the upcoming safety norms in India, Force Motors will come up with a new update of Gurkha in July. The new model is expected to come with an array of safety features like driver seat belt alert, rear parking sensors, and a speed alert system.