A dispute which has remained unresolved for generations now has been the music playlist in our cars. While the front seat passengers have enjoyed a monopoly from the music selection to the volume levels, the back seat passengers have had no option but to adjust. But not for long we dare to say!!!.
Enter Separate Sound Zone (SSZ) audio system technology, the new invention from Hyundai Motors that promises to bring all music disputes to rest and provide a music experience unmatched by other car manufacturers. Here's what you will get on your next Hyundai offerings if all goes as per plans:
Passengers can play and listen to the music of their choice without disturbing others or disturbed by others.
Alerts like GPS Voice assist can be limited to driver alone.
One may attend private phone calls without being bothered by others.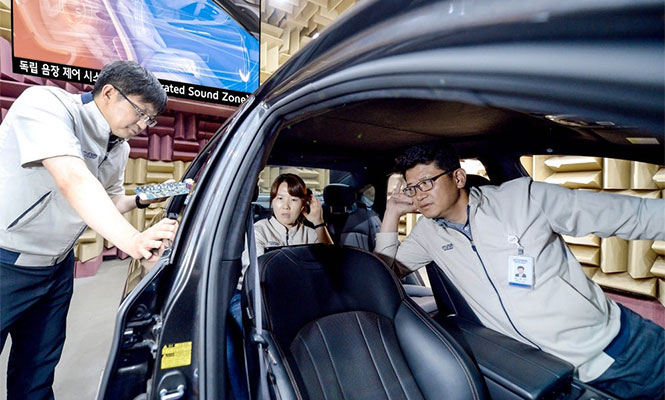 Read Also - Traffic Police Warns Over Private Car Pooling
What is SSZ?
SSZ stands for Separate Sound Zone. The new technology will enable each passenger to groove to their specific music without being interfered or overlapped by what fellow passengers are listening too. Furthermore, Passengers will be able to attend phone calls as well as listen to alerts privately. All this would be done without the need of plugging into a headphone!!.
How SSZ Works?
The SSZ creates an isolated acoustic field that cuts off sound from immediate surroundings. A special multi-speaker arrangement cancels nearby sounds by auto-adjusting audio levels for each passenger. This enables noise cancellation as well as overlap sans the headphones.
Read Also - India Bound Honda Civic Facelift Set For 2019 Launch
A Few Unanswered Questions…
While Hyundai is about the new audio technology, a few questions still remain unclear
The source of audio for separate zones remains unclear. Whether passengers would need to play music via USB support or Smartphone pairing remains unclear. Hyundai may even come up with its own music ecosystem.
Also, there is no confirmation on the number of separate audio zones that can be created. Will there be two zones or more? Will each passenger have a separate audio zone for oneself or will it be a shared audio zone?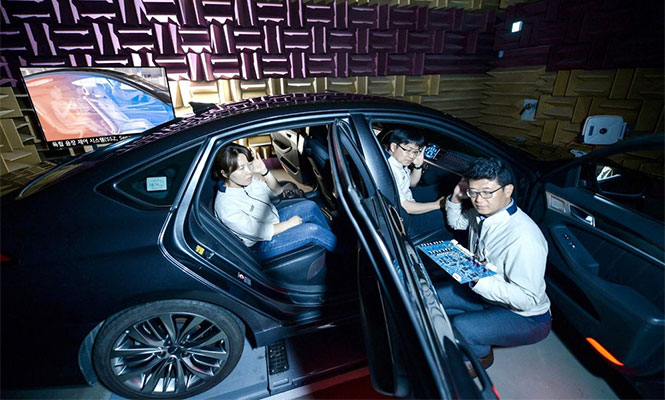 Read Also - Most Affordable BMW M2 Listed on Website, Expected India Launch
A Product in the Waiting
Work on the SSZ has been going on since 2014. But car enthusiasts may have to wait for a year or more before it makes to the Hyundai Cars. In India, one can expect the product to be limited to top spec Hyundai and KIA offerings only.