It is not a good news for many Auto Expo regular visitors as many companies are giving a miss to Auto Expo 2018 event. The disappointment is that the automakers which were performed predominantly in the last edition will not be visible this time. From the list, Jaguar Land Rover, Fiat, Jeep, Audi, Ford, Datsun, Volkswagen, Nissan are important four-wheeler manufacturers which are not participating this time. Talking about the two-wheeler production companies Triumph Motorcycle for the first time and Royal Enfield, Harley-Davidson, and Bajaj Auto for the second time in a row are not taking part in the Delhi Auto Expo 2018 event.
The representatives of the listed brand name which are not participating in the event have mentioned that the high cost attached to the expo event is the main reason behind the miss. Although the exact cost was not revealed by them we expect it to be around Rs 30 crore for 8 days long event. According to an organizing team, the Society of Indian Automobile Manufacturers (SIAM), the floor rent has not been increased in past few years. Sugato Sen, Deputy Director General, SIAM said, "We have maintained the same rent since 2012 so there is no way that automakers will be paying extra this time." According to the revealed number, SIAM has been taking a reduced rate of Rs 8,200 per sqm which is the same since 2012 for all participants.
Read Also: Ford Mustang 2018 Spotted, May Launch in India Soon
Although, space rental is mere a part of the cost burden. The main cost is associated with exhibition setup because manufacturers have to carry dedicated teams and stages from the outside via air. Other factors including involvement a celebrity appearance increase the cost quite high. For the newbie to the show, the expenses are not worthy of gathering audience respectively as well.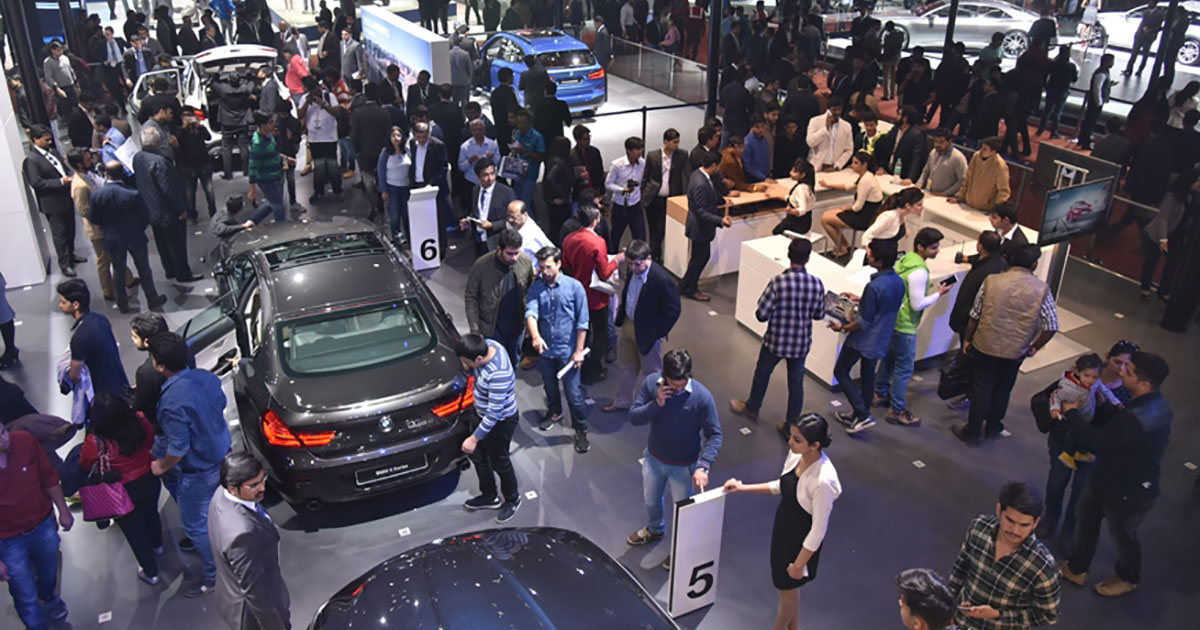 For many participants, they feel Auto Expo event is not that much exposing and doesn't connect to the intended buyers at a prominent level. Some find it not that much exposed to gather audience instead find fewer attractions in the noise. This is the reason why Volvo is cutting out even from the global motor shows and making its new product announcements at its base in Sweden only. So for them, small events where they find their targeted audience and clients are more worthy.
On the event, Ford's spokesperson said, "for 2018, we have decided to invest our resources and energy in creating Ford- exclusive event platforms to bring awareness to the line-up of vehicles."
Where Nissan and Jaguar Land Rover are preparing for other channel and events, the Harley-Davidson is more focused on independent brand events.
As Audi collaboration with Tata Motors in AMP platform use is falling, Volkswagen and Skoda business plans are on reconsideration in India, this is the reason why they are staying away this time.
Read More: New Hyundai Santa Fe Expected to launch by mid-2018
Apart from the miss list, the new participants will also glitter the show like Kia Motor, Kawasaki, and Lexus as Toyota's part.
One good news is that many manufacturers are planning for a larger display than ever before.
The Auto Expo 2018 will be taken place at India Expo Mart, Greater Noida, UP and starts on February 7 and will continue till February 14. So, for latest updates and launches in the event, stay tuned with SAGmart.com.