The famous car designer Mr. David Obendorfer recently disclosed a set of images which showcased the resurrected form of the historic 1968 Mercedes-Benz 'W115' sedan in the modern avatar. Obendorfer said that the design of the Mercedes-Benz Icon E Concept falls under the modest luxury whose interior and exterior is neither too high-class nor too low-class i.e. stands at an average position.
Design
The design of the current-gen E-class based sedan is almost the same as the iconic 1115 which includes the vertical headlights that were common in the Mercedes of 1960s. The car designer said that the height, length, wheelbase, and width have basically not been changed.
Read Also:- Mercedes-Benz Unwraps the S 65 Final Edition; Debut at 2019 Geneva motor
Interior
The sedan will also include traditional interiors and this can be said because Mr. David stated that he dreams of adding 'as few decorative elements as possible'. The steering wheel is taken from the classic Mercedes style along with the metal insert while the dashboard has the least tweaks which include a large digital display in which speedometer is positioned.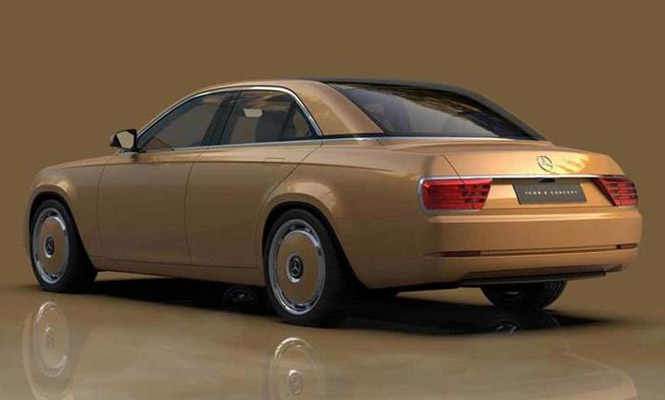 Mr. David is reimagining because he wants to give a tribute to the chief designer of Mercedes- Mr. Paul Bracq, the stylist of the original W115 and Mr. Bruno Sacco, head of design between the period 1975 and 1999.
Obendorfer basically works for a design studio and his automotive redesigns are mostly used as personal projects. And among all the designs, one of his design- a Citroen Type H-inspired bodykit for the Citroën Relay van went under the production a few years back.
Read Also:- Lifestyle Edition of Audi Q7 SUV and A4 launched in India
The automotive concept of the car designer mostly focuses on resurrecting the classic design of historic cars which also includes Fiat 600 and Renault 4.
It will not be wrong if we use 'retro' in describing his designs and the designer himself agrees to it and says "They are interpretations obtained via a creative process, similarly to any new models. From the designer's point of view, it's easy to see that 'retro' as such does not even exist."