A recently arrived motorcycle from the India's second largest two wheeler maker, Bajaj Auto, is in the news and becoming popular all around. The brought up story behind the Bajaj V15, a 150cc bike is really very interesting as how and why Bajaj Auto sculpted this hero, V15. The automaker to give a tribute to our legendary aircraft carrier naval ship, INS Vikrant, which decommissioned from its service, gathered the scrap of the naval war ship and transform it into the mementos in the form of V15. The Bajaj Vikrant made its prior appearance in February, earlier this year and debuted in March at the ex-showroom price of Rs. 62,000.
See Also: Bajaj Pulsar RS400 Launch by This Festive Season
It's not done yet. Automaker, in association with Leo Burnett, organised a function in a Mumbai hotel to gave an honour to the INS Vikrant's veterans which includes Admiral Arun Prakash, Rear Admiral SK Gupta, Rear Admiral Peter Debrass, Lt. Cdr. Ashok Sinha, Commodore Medioma Bhada, and Cdr. H.S. Rawat, by screening of documentary called 'Sons of Vikrant' a 16 min duration video. These aforementioned names were the part of #SonsOfVikrant initiative.
Actress Neha Dhupia, daughter of a naval officer was also present at the function and a good interaction interaction with the aforementioned officers.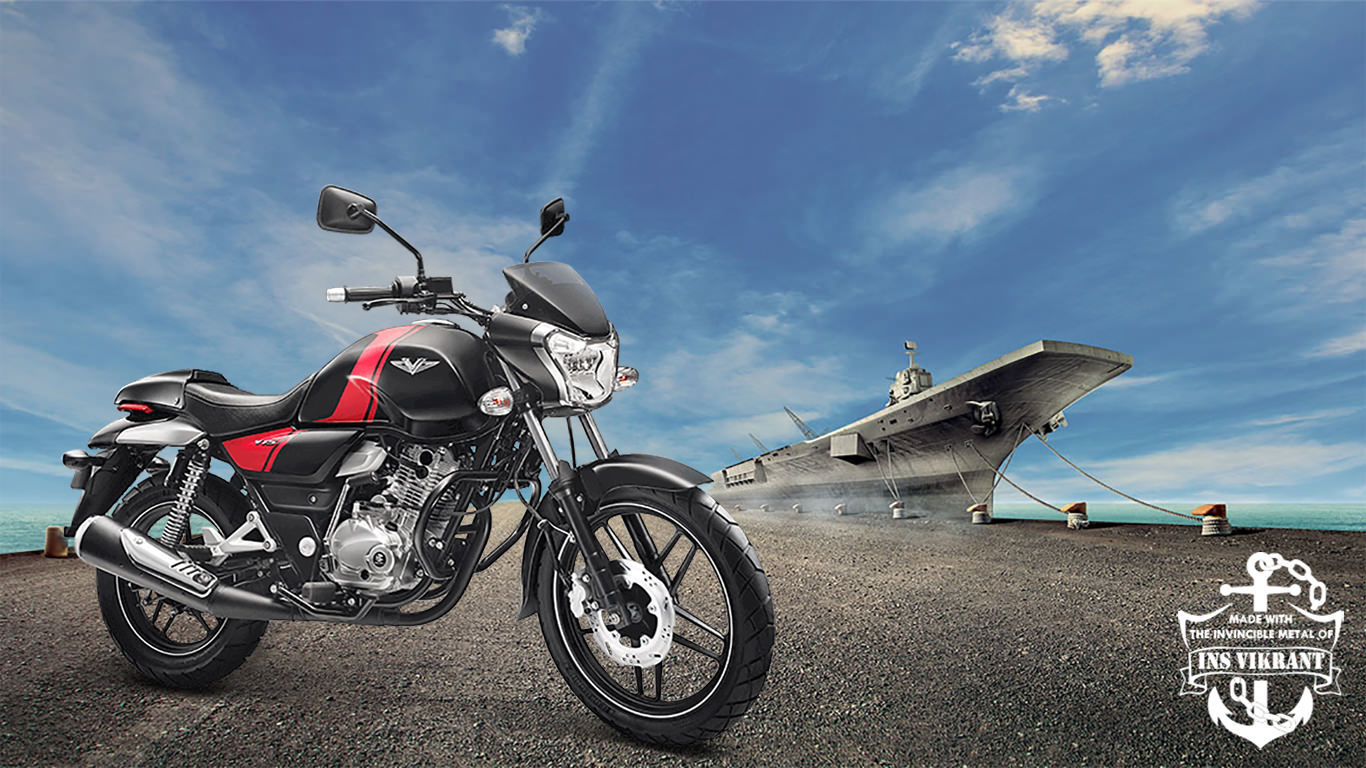 Bajaj's vice president of marketing (Motorcycles), Sumeet Narang revealed that the inspiration for making this short movie came from the various untold stories and memories behind the naval battleship INS Vikrant that came to the fore during the making of the Bajaj V15.
Read Also: Bajaj Avenger 220 in Golden Beige Paint Scheme
"And since we had brought back the essence of Vikrant in the form of V, we realised that the onus was also on us to bring these stories together and share them with the nation," he added.
Chief executive officer (South Asia), Leo Burnett, Saurabh Varma said, "To create this documentary, we met many people who were part of the war to learn their stories. The footage ran into hours, which we had to bring down to 16 minutes."