Following the footsteps of the Huawei and Samsung, Oppo is all set to bring its first foldable smartphone to the market. The Oppo Vice President Brian Shen on 25 February 2019 disclosed the development of the foldable smartphone by showcasing the prototype. The company did not disclose any details about the specifications, pricing, and availability. The prototype is somewhat same as the Huawei Mate X which was disclosed at an event which was held before MWC 2019 in Barcelona on 24 February 2019.
Considering the entire form factor, the foldable smartphone also resembles the Samsung Galaxy Fold which was launched last week at the Galaxy Unpacked event.
Design and Features of the Oppo foldable phone
Shen posted some photos of the foldable smartphone and as per them the foldable smartphone provides an outward wrapped flexible display that has two screens when folded and when unfolded, it has a single screen. This is quite the same as to the Huawei Mate X which when unfolded gives an 8-inch display.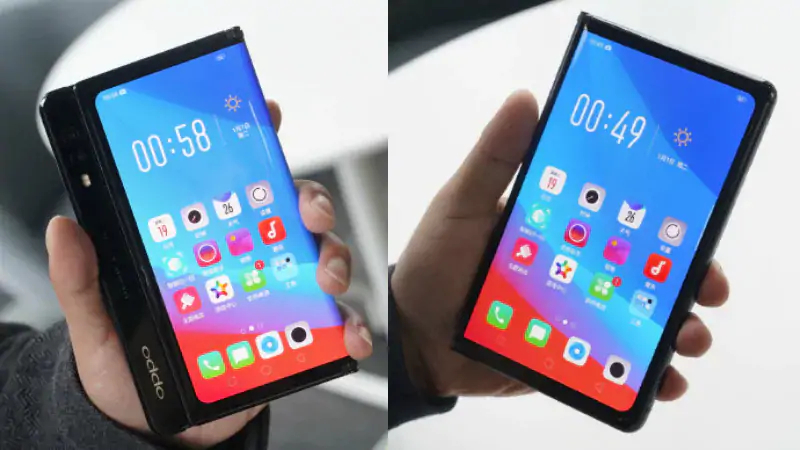 The foldable smartphone prototype has the flexible display panel and has a thick bar on one side which has a camera module. And same as the Huawei Mate X, the camera module of the Oppo foldable phone will also allow taking selfies and landscape shots. Like Samsung Galaxy Fold, it does not have any notch when it is unfolded.
Read Also: Huawei Foldable 5G Smartphone Set To Unveil On February 24 In Barcelona
The camera module of the foldable phone prototype of Oppo also has a dual-LED flash. Also, the thick bar has the name of Oppo.
The foldable phone prototype might come with the latest Android version and the new ColorOS. Shen asks for users reaction on the new foldable phone from Oppo. The overwhelming response would make the smartphone maker commence the mass production since the device is in the concept stage currently.
This is not the right time to say about the price sticker of the smartphone. Considering the price sticker of Huawei Mate X and Samsung Galaxy Fold i.e. EUR 2,299 (approx Rs. 2,09,400) and $1,980 (approx Rs. 1,41,000) respectively, we can assume that the Oppo foldable phone will carry the higher price sticker.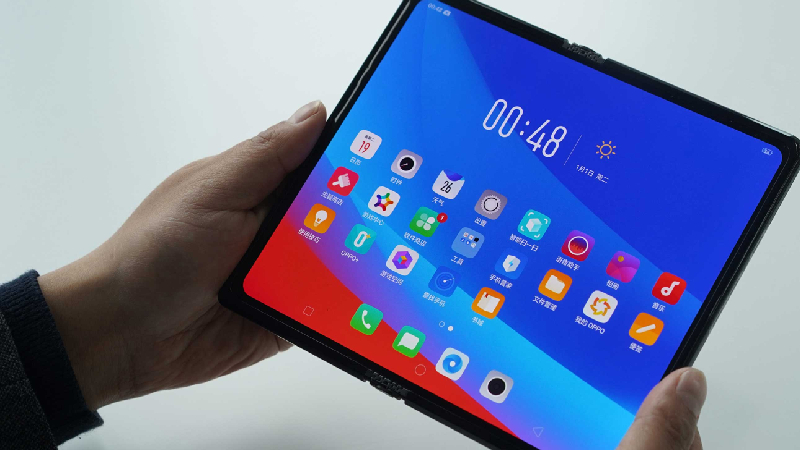 As per the analyst, the price sticker will depend on the new form factor. The company has not yet disclosed any details about the new phone. So let us see what will the company offer in the upcoming days.