The Korean mobile maker is seemingly quite busy in making scoops instead of smartphones. The line of bizarre speculations and leaks come to circumgyrate across web to offer a glimpse of its next device. That upcoming device is allegedly rumoured as Galaxy S6. As the 2014 is near to end and lots of products, Company had brought out already. So, the next production would be appeared in next year. Let's pick out the latest from bunch of the speculations and leaks which is about its display.
In the next year, Company seems to bring a completely new design concept for the successor of its flagship Galaxy S5. Giving it the codename, "Project Zero," we can easily speculate that Korean major will begin manufacturing this device from scratch, to give it a new look in every aspect. If it really happens, then we could be able to see something new and innovative in Samsung S series.
Read Also: Leaks and Speculations for DSLR like Camera Module of Samsung Galaxy S6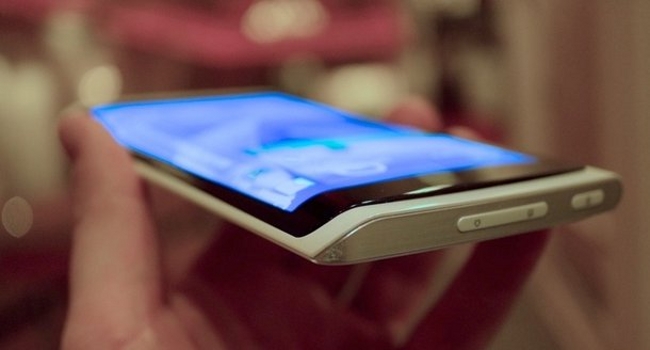 Whether the rumoured device will have been entered in production stage or still a concept only, it is obscure but the arrays of speculations are taking a shape to measure the alleged Samsung Galaxy handset. This time the device has started entertain people by suggesting a very bold display idea. It the new whisper is to be believed then the Samsung Galaxy S6 may come with dual edged display which will be separated from the main display.
We have seen one curved appearance in Samsung Galaxy Note Edge, but at one side only. This new idea may add more flexibility in Samsung devices' display which we wouldn't expect. As per IHD Technology senior analyst Jerry Kang, two displays on the curved edges, one on the left and other on the right, will be crafted to give a new shape to the alleged Galaxy handset. Both will be separated from main display and will perform different different tasks as per the speculation. It is expected that one edge will be doing the work of showing notifications and other will contain shortcuts. We could expect the very innovative Galaxy S6 launch in first quarter of 2015.
Read Also: Specifications and Built of Rumoured Galaxy S6 and Release Date
Kang also said that Company had plans to bring this dual edged display in Galaxy Note Edge, but later they dropped the idea and brought it with one edged display only. So, they have decided to bring it on new S series handset and, that would be the Galaxy S6.
Taking all these rumours and speculations as authentic or not, is a conundrum. But try to take them as a pinch of salt to digest them. You have choices, either to go with these speculations or swipe them to show disagreement.