The long awaited and much anticipated Samsung Galaxy S6 seems ready to knock the door of Barcelona city for good. Heeding on several canards and leaks, all admirers of Samsung devices are eagerly waiting for the next flagship to arrive. So, here is a good news for all those long waiters that the upcoming glorious flagship is all set to spread its glory at Mobile Word Congress on March 1, 2015.
Invitations for the launch event have been sent out to all press and media persons. A very elegant invite has been hiding several staggering features along with its inscrutable design in dark black background with a text that reads, "What's Next." It is also showing a slight vision of a handset that is seemingly trying to articulate its capability by strewing the brilliance of its flair.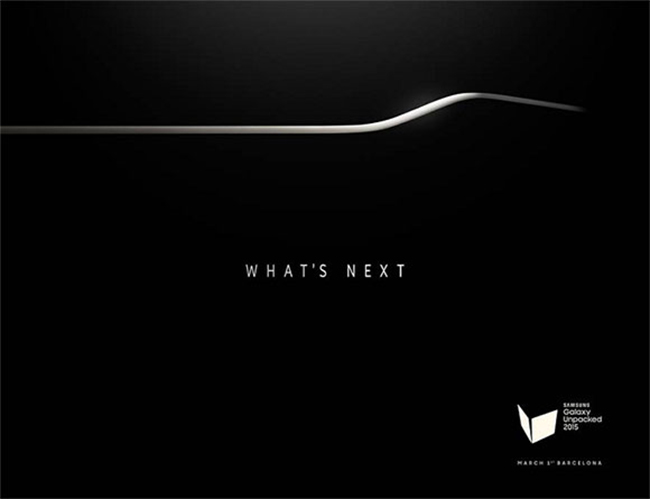 This Unpacked event will begin at 18.30 CET at Centre de Convencions Internacional de, Barcelona. And, this event will bring its luxurious device Galaxy S6. However, Galaxy S Edge is quite precarious that it would get the opportunity of showing its competence with dual edged curved screen at MWC.
As per the rumours and leaks, this upcoming Galaxy handset won't even bring the high-end features but also be pricier than its predecessor. What the latest buzz has spoken about this yet to announce Galaxy device is 5-inch QHD Super AMOLED display, 3GB RAM, 20MP imager, and Exynos 7420 chipset as it was reported earlier that the handset had ditched the Snapdragon 810 because of some heating issue.
The teaser of invite gives us the indication of metal frame packaging for the plushy handset which seem company has taken from its Galaxy Alpha. Well, just wait for the device to launch at MWC.
Source: Techradar.com