It seems that WhatsApp is likely to be available on Reliance JioPhone and other 4G feature phones sooner
Reliance JioPhone users would be able to use WhatsApp messaging application on their phones sooner. WhatsApp, which is now owned by popular messaging application Facebook is currently working on a KaiOS compatible application. KaiOS is based on Linux operating system and it is very light in terms of resources.
According to the reports of WABetaInfo, information regarding new KaiOS app has recently found in latest WhatsApp beta for Windows Phone 2.18.38. The recent reports are indicating that with the help of the new application Reliance JioPhone and other 4G feature phone users would use WhatsApp on their mobile phones sooner.
So far, there is no official information regarding when WhatsApp messaging application would be available in 4G feature phone and Reliance JioPhone or when it would be unveiled. Surely, JioPhone users would happier with this information. WhatsApp version would not only work on Reliance JioPhone but also on other 4G feature phones, as all 4G feature phone is based on KaiOS Linux operating system.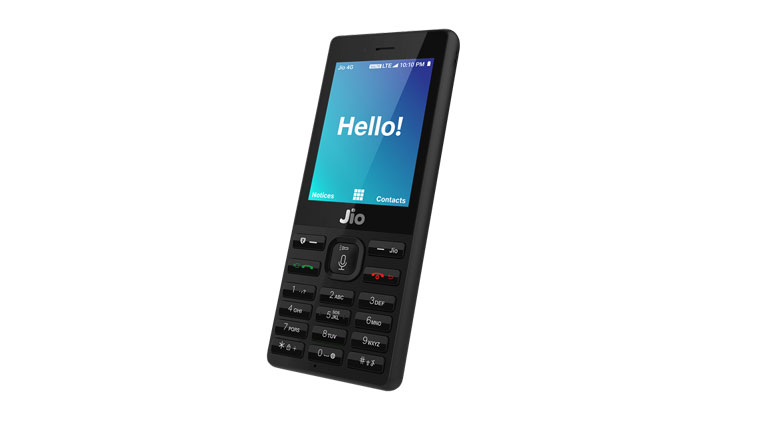 The Nokia 8110 4G feature phone runs on Smart Feature OS and it is based on KaiOS. WhatsApp would be coming to Reliance iPhone means that the instant messaging application will also work on Nokia 4G feature phone.
According to WABetaInfo" After stopping support for BlackBerry OS and Windows Phone 8, the Facebook-owned messaging platform is focusing to develop the app for this platform, providing an app for iPhones," the website said late on Wednesday.
Nokia's banana 4G feature phone had been launched by HMD Global for the first time at Mobile World Congress 2018 previously in February month. In terms of hardware, 4G feature phone comes with a Snapdragon 205 chipset coupled with 512MB of RAM and 4GB of internal storage, that can be further extended up to 64GB via memory card. It is anticipated that the deliveries of Nokia 8110 4G feature phone will start from May later this year. It will be available at EUR 79, or around Rs 6,300.
Read Also: Nubia V18 Launched: Price Specifications and More
"We remember WhatsApp will stop to support Nokia S40 on next December 31, leaving the Symbian platform, but KaiOS will be supported instead," the website added.
According to the blog post of KaiOS"The highly-coveted social media app has made its way to KaiOS-powered feature phones. This partnership supports access to Facebook via a native KaiOS app, thus allowing more users to connect with their friends and families."
WhatsApp instant messaging application is currently working on Nokia S40 and the phone supported on Symbian S40 Operating System but that support is going to end from 31st December in this year.
Several technology firms which include Facebook, Twitter and Google have recently partnered with KaiOS Technologies to bring Assistant. Earlier this month, KaiOS app had been launched by Facebook which is currently available on Reliance JioPhone. The budget-friendly 4G feature phone is equipped with a special version of Google Assistant.