Apple's much-awaited HomeKit platform is now rumored to be launched at Consumer Electronics Show, which is going to held in January 2015 in Las Vegas. Back in June, during the announcement of iOS 8, tech giant has promised to bring Internet of Things and home automation concept among the consumers of iDevices. And, now there is a lot of buzz that new quest of firm is all-set to be the star of trade show.
To remind you, this technology will eventually allow users to control locks, lights, cameras, doors, thermostats, plugs and switches at home. Here, developers and manufacturers are building real-world products, which could connect directly to iPhone and iPad, whereby iOS consumers could keep control over individual home appliances through voice commands.
Along with companion apps, work-in-progress HealthKit platform will be integrated with company's voice-controlled personal assistant: "Siri", which will capacitate the users to take control over door entry, alarm systems, IP camera controls, thermostats, heating, lighting, plugs and other systems at home via an Apple device.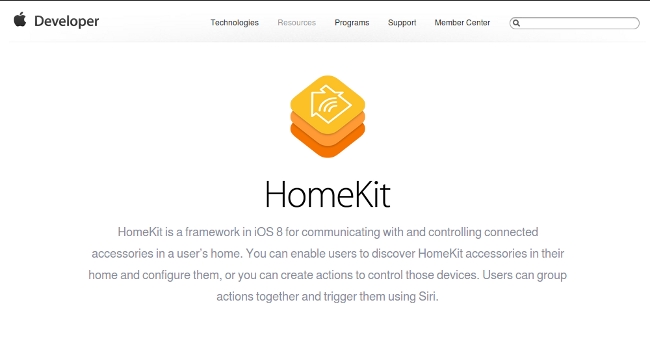 It has been claimed that appropriator can speak to Siri without pressing home button by saying 'Hey Siri'. And, it will respond to various home automation-related queries and directives such as "close the garage" or "turn on the kitchen lights.
Well, we are yet to hear some official words regarding the launch of HomeKit gadgets. As per the reports of 9to5Mac, corporation has only announced about a small number of HomeKit partners, but it is speculated that it could pop up by the next year.