Audi finally took the wraps off the production model of the all-electric Audi e-tron at the San Francisco, USA. It is set to go on sale first in the Scandinavia and USA within 2018.
It is also marked for the India launch in late 2019. The new Audi e-tron is five seater and is proportionally equally to the other combustible Audi SUVs currently on sale.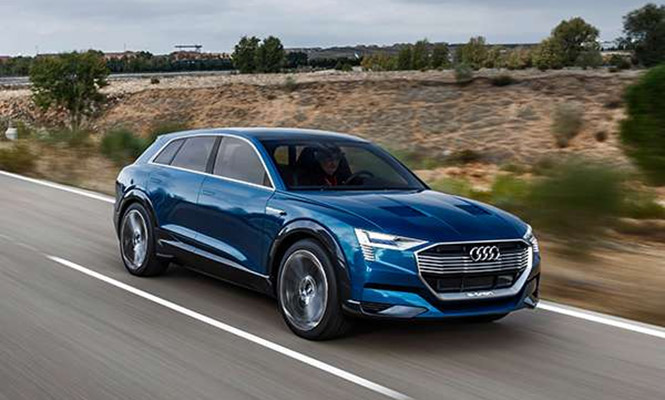 Read Also - Volkswagen Beetle Final Edition Marks End of People's Car Era
The price is expected to go above 1 crore mark even after applying the meagre 1.5 lakh government subsidy on electric vehicles. Audi e-tron is known for 400km range (as per the WLTP test protocol) which Audi India believes that would be enough for the typical requirements of Indian buyers
Read Also - Ferrari Portofino Coming to India on 28th September
The e-Tron concept was first displayed at the 2017 Shanghai Auto Show. The production model of the EV will be in the market in two body framework including a sportback coupe and a conventional SUV. Instead the company did not say where the e-Tron will launch first, further it started bookings in Norway a year back. Audi says that the e-Tron will range up to 500km and is manufactured on similar platform as Tesla's range of cars which is upcoming Mission E.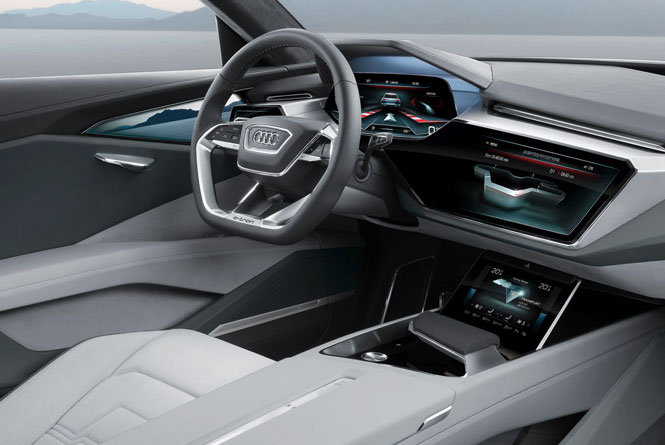 Read More: India-Made Fast Charging Station For Electric Cars Installed In Delhi
The company claims that this EV can hit 100kmph from a rest position in just 4.5 seconds. The SUV is expected to produce a power of 435PS whereas the SUV will produce 503PS. The rival to the car will be the Jaguar I-Pace and the Tesla Model X. Audi company will put the car between the Q5 and the Q7. Therefore, we can expect it to price between Rs 60 lakh and Rs 70 lakh. The head of Audi also declared last year that in the global launches, the company will not have any problem to bring the range to India if there is demand and infrastructure improvement required in support of it.
The e-Tron is expected to launch at the Audi AG Annual Press Conference 2018.