After defining a new concept of innovation and cutting-edge laptops by Yoga family, now Lenovo has again revolutionized this field by exhibiting a slew of ultramodern products at ongoing CES 2015. This time, company has come into view with yet another lineup: LaVie Z Series and launched two trendy Notebooks: LaVie Z HZ550 and LaVie Z HZ750. To remind you, tech giant has already gained a tremendous response from event due to Vibe X2 Pro smartphone and Vibe Band VB10 smartband, which clearly reflect its zeal.
By by the collaboration of a Japanese computer maker: NEC, this China based corporation has brought LaVie Z series of laptops. Talking about convertible LaVie HZ750, which features a 13.3-inch WQHD touchscreen display along with IGZO technology that produces a pixel resolution of 2560x1440p. Glancing at cosmetics, its body has been crafted by magnesium-lithium alloy, which confer an incredible portability of 900 grams.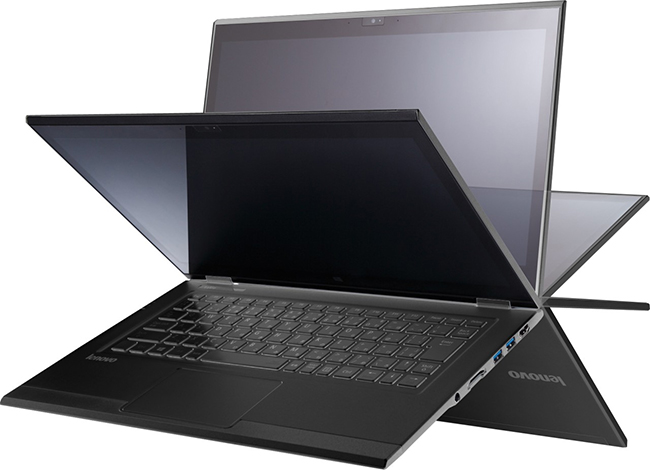 Interestingly, device bestows a new level of flexibility with its 360-degree hinge. Here, machine do reminiscent of extra-compact: Yoga 3 Pro because its hinge can be rotated-over to full 360-degree, whereby consumers can use it as a tablet. In terms of performance, device is clubbed with a full-fledged 5th generation Intel's Broadwell Core i7 processor, which gives firm's novel scion a svelte and slender body.
The HZ750 is paired with Intel HD Integrated Graphics alongside 6cell/44.4Wh battery that has been quoted to render eight hours of lifespan on a single charge. As per listing of official website, tool has been designed in two variants: 4GB and 8GB RAM and it's housed with 128GB SSD storage.
Diving into LaVie Z HZ550, which holds resemblance with its market companion at some aspects, but inclusion of only 4GB RAM option, a lesser weighing of 700 grams, Intel Core i5 processor, 4cell battery/ 29.6Wh battery, 180-degree hinge and non-touch display makes it dissimilar from its sibling.
Moreover, both Windows 8.1-based Lenovo LaVie Z HZ550 and HZ750 have been priced at $1,299 and $1,499 respectively, which roughly translate to Rs. 82,500 and Rs. 95,200. And, both gadgets will go on sale from the beginning of May 2015.
Image Source: Engadget.com
Source: Lenovo.com