The one more news related to hotly-anticipated smartphone HTC: One (M9) has emerged to again thrilled the cyberspace. However, tech giant is still tight lipped about its next-iteration, but some of the aspects of this high-end gadget have already been leaked by various informants. And, now an E-commerce website: Amazon has listed cases of this handset, which are hinting about the looks of mobile phone.
First spotted by NDTV, online portal has cataloged four color models of TUDIA Ultra Slim LITE TPU Bumper Protective covers: Black, Purple, Frosted Clear and Teal. Here, casemaker: TUDIA has started accepting pre-orders for cases, which are priced at $29.99, but company is offering it at 73% discounted price tag of $7.99 to lure the consumers.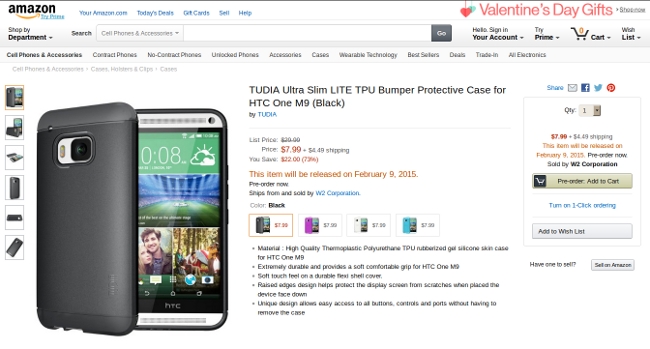 Glancing at images, then front panel of device doesn't seem identical to previously shared images of One (M9), but it holds resemblance One (M8). While, comprisal of a single sensor with dual LED flash on the back of handset is different from its predecessor. As yet, these durable flexi shell covers are only available to pre-book and will go on sale from February 9, 2015.
Talking about leaked specs of upcoming handheld, it has been speculated to be decked with 20.7-megapixel rear snapper along with 4-ultrapixel selfie camera to catch the eyes of photogs. Appended with a Model Number: HTC6535LVW, gadget might be engineered with Qualcomm's latest and performance beast octa-core 64-bit Snapdragon 810 processor. Click Here to get a detailed information about HTC One (M9).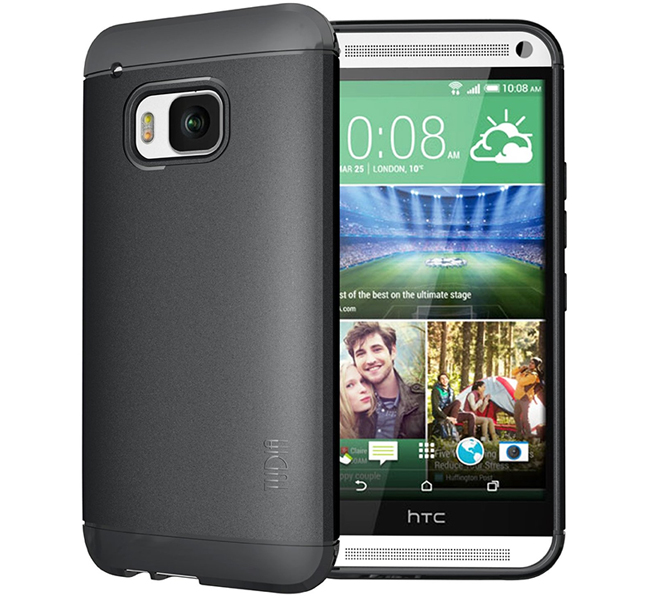 Apparently, Taiwanese has already sent invites for a pre- MWC event to inaugurate its next flagship, which has is going to be held on March 1. To remind you, this high-end mobile is not the only smartphone to debut on the 1st of March because we have also received hearsay about its bigger sibling, called One (M9) Plus which is expected to make its first glimpse during the show.