Every year, Apple rolled out their event to present something new in front of Apple freaks. The same thing happened on the 9th of September, 2015 too. The event is basically focused to introduce new products that majorly includes iPad, the iPhone, the Apple Music and many more. But this time, the event was fully packed with news. In the event the major point of attraction was rumored iPhone 6s, the refurbished Apple TV and a new member in iPad family.
The point of attraction amongst all these products were the showcase of iPhone 6s and 6s plus. In terms of outlooks, there is not much tweaks have been allotted. But it has been renovated internally in order to increase its performance and addition of few advance technologies. These new terminologies will be common in coming months but till then, lets take a roundup of Apple iPhone 6s Event.
Bigger Sized iPad:
Moving with the trend, Apple too introduced its new iPad with a bigger display. This time, the company has given a 12.9 inch screen which is biggest in its family of iPads. In addition to a wider display, it is the first in its family to be provided with full virtual keyboard as well as a stylus.
The device is installed with A9X memory chip, making it 1.8x faster from the A8X. The company also claimed that this device is 80% faster than other PC's sold in last 6 months. There is a 4-speaker audio system also which is added to provide a better audio experience as compared to its earlier products. It is capable to provide a 10hour battery backup.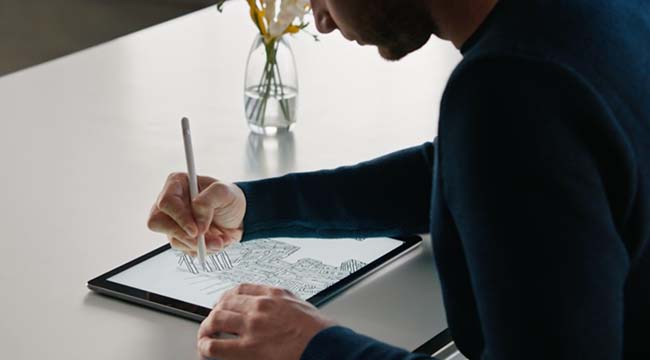 In terms of pricing, its 32GB variant will cost you $799, while the 128Gb will be available for $949. And if you opt to buy the 12Gb variant wil LTE support then you need to pay $1079. The iPad will be made available in gold, and space grey color variants in coming November.
Read More: Apple publicized iPad Pro with Apple Pencil and Smart Keyboard
Apple iPad Mini as a Refreshment:
iPad mini was launched earlier. But in the event, it was given a refreshed launch. The new 7.9-inch tablet will be made available with a price tag of $399whereas the iPad mini 2 price will be slashed to $269.
Advanced Featured Stylus: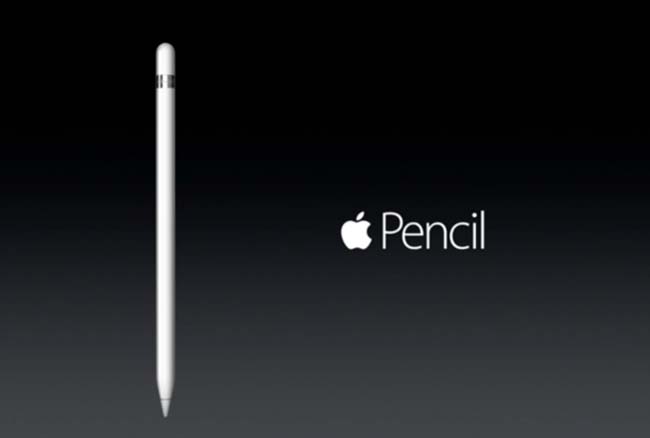 The trend of using stylus has not end till now. Putting confirmation on this, Apple too introduced heir own Stylus. This Apple Pencil has been totally dedicated to iPad Pro. Till now, customers need to purchase third-party stylus to fulfill their requirements, but with this pencil, there will not be any dependency on any third party device. It will also be made available with iPad Pro in coming November.
Refurbished Apple TV:
The much awaited Apple TV too made its presence in the event. This time, it is made to run on a different OS named as tvOS. The avaialbility of Ubiversal search feature will alllow you to search across applications including like iTunes, Netflix, and Hulu. You can easily fast-forward or rewind back in this Apple tv.
Digging out more, this Apple TV is installed with a 64-bit A8 processor along with the availability of Bluetooth 4.0. it will be made available in coming October, this year with a cost price of $149 for the 32GB version, and $199 for 64GB.
Read More:Apple TV honoring its own App Store for new UI
Remote Supporting SIRI: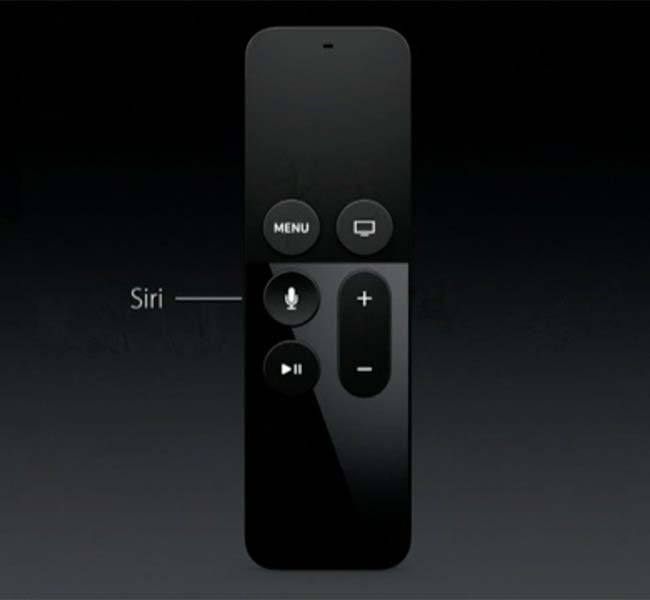 The traditional Apple remote too have experienced a complete makeover. This time, along with years old features, it has been supplemented with glass trackpad, motion controller, and SIRI invocation tool. This means that along with watching television, you can now get weather updates, movies recommendations live sports scores and many more. For better usability, the remote has been given a basic gaming pad too.
Apple TV with Music App:
The fourth-generation Apple TV has been benefited with an in-build Music application which was absent since it was launch, early this year. With this pre-loaded app, you will be enabled to make your own playlists, create music libraries, and listen to Beats 1 radio. Apart from this, the Apple TV has been blessed with app Store, which is specially coded for the TV.
Rumored iPhone 6s become a Reality:
The much awaited iPhone 6s and 6s plus become real in Apple Event. The phones will be available in silver, gold, space grey, and rose gold. The 6s will be having 4.7-inch screen whereas iPhone 6s plus will be having 5.5-inch screen. Its screen is build of Ion-X, display used in Apple watch sport. The mobile is having A9 clip which makes the device 70% faster than its earlier A8 processor chip. For camera, the device is embedded with 12-megapixel rear camera with iSight feature, enabling it to capture 4K videos.
Moving onto its availability in the market, the company has not made any changes in terms of its price. The pricing of iPhone 6s and 6s plus has been kept unchanged as $199 to $399 for the 6S, and $299 to $499 for the 6S Plus depending on storage.
Force Touch modified into 3D Touch:
Apple earlier launched Force Touch in its smartwatch series. But as an advancement to it, the company has introduced 3D Tocuh in place of Force Touch allowing two new gestures to the iPhone users: "peek" and "pop,".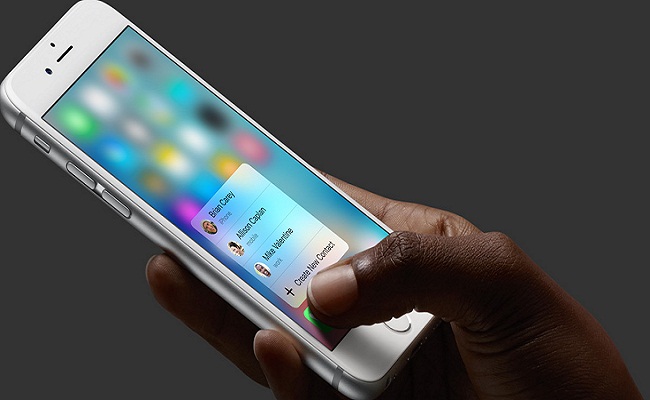 Read More: Apple introduces 3D Touch in iPhone 6S and iPhone 6S Plus
Apple Watch Reintroduces with little Makeover:
Apple reintroduced its apple watch with some makeover. This time, the company take help of luxury brand Hermès to grant a new outlook to the smartwatch. It was showcased with many new apps and impressive designing tweaks. Heeding on some of the defalut apps, Facebook Messenger and GoPro, along with one medical app called Airstrip.